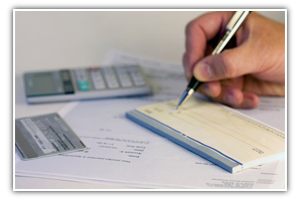 Complete Computerised Accounts Writing till accounts finalisation fully compliant with Indian tax laws


Personalised one-to-one approach with you during Accounts finalisation to discuss the profitability and other issues.


Preparation of financial statements such as Profit & Loss Account, Balance Sheet/Statement of Affairs, Cash flow statements and much more.


Bank Reconciliation Statements.


Management and generation of your payables and receivables.


Financial Budgeting solutions.


Timely preparation and submission of monthly/quarterly/half yearly data for the purpose of Income tax, VAT, Service Tax and TDS payment and returns.


Regular reminders through SMS/emails informing you about various due dates, changes in tax laws and other useful utilities all round the years.